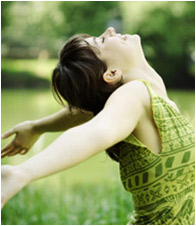 Alternative energy is no longer a luxury - We can no longer continue to consume the earth's resources at the current rate without disastrous consequences for the planet!
In addition, spiralling ELECTRICITY COSTS mean that EVERYONE is feeling the monthly pain of their ever increasing electricity bill.
SolarworX is a company dedicated to changing the way we consume energy in domestic and commercial application. We specialize in assisting you to install the optimum energy-saving system, which BEST SUITS YOUR NEEDS.
SolarworX offers both SOLAR AND HEAT PUMP WATER HEATERS solutions which utilize the FREE ENERGY FROM THE SUN OR AMBIENT AIR to significantly REDUCE ELECTRICITY CONSUMPTION.
Trust SolarworX to provide you with the right advice!
Solar Water Heaters make use of the abundant sun's UV rays to heat water, either in flat plates or vacuum tubes. This is completely free energy from a renewable energy source, which coupled with the Rebates offered by ESKOM in South Africa, make this option a cost effective and virtually maintenance free solution.
These systems can be installed as new or fitted to your EXISTING GEYSER.
Heat Pumps
Heat Pumps have been used in Europe, Australia and the USA for years to provide heating for water and homes. New to Southern Africa, these pumps operate between -7°C and 43°C, which makes them ideal for our conditions. Quite simply, heat pumps act similar to a fridge but take the heat from the surrounding air and transfer it to the water in a concentrated dose, heating up water just like a normal water heater (geyser). This is achieved by using a small portion of the electricity and the BULK of the energy from the air!
Finance is now available for residential and commercial clients. Contact us for more information.